Notre Dame Magazine | Spring 2014
As one of 12 black freshmen at Notre Dame in 1965, Dr. Bill Hurd  was a pioneer.
His life is one of giant steps. A five-time All-American sprinter — he still holds two Notre Dame records and nearly qualified for the 1968 Olympic team — Hurd was also an honors electrical engineering student and a standout jazz saxophonist who was named "most promising sax" at the Collegiate Jazz Festival.
In Hurd's senior year, Ara Parseghian personally invited him to join the football team for a season (he played wideout). Father Ted Hesburgh, CSC, encouraged him apply for a Rhodes Scholarship (he was a finalist).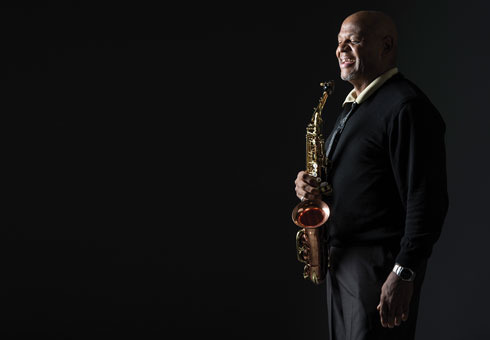 Now a practicing ophthalmologist with two U.S./foreign patents for ocular devices, the Memphis native annually travels to such places as Madagascar, Mexico and Kenya, where he performs pro bono eye surgeries for hundreds.
"Most of these people [have] never seen a doctor before, let alone an eye surgeon," says Hurd, who is composing an autobiography tentatively titled Memphis to Madagascar.
Even with a career as remarkable as his — "I've been very blessed," he says — Hurd is reticent to single out a defining moment. There is his latest album, Return of the Hip, which opened in 2014 near the top of the Memphis jazz charts. There is the NCAA Silver Anniversary Award he received in 1994 alongside Kareem Abdul-Jabbar and other legends. There is the pride, shared with his wife, Rhynette, of seeing their sons Bill Jr. and Ryan '05 attend Notre Dame.
If there is a defining moment, it might be this: During one of his medical journeys to Madagascar, Hurd successfully restored vision to an elderly woman who "had never seen her grandchild before." The surgery complete, Hurd removed her eye patch. As she saw her family for the first time, "She just started crying. And I did too."
Read more of the "Stories of Us" at Notre Dame Magazine.